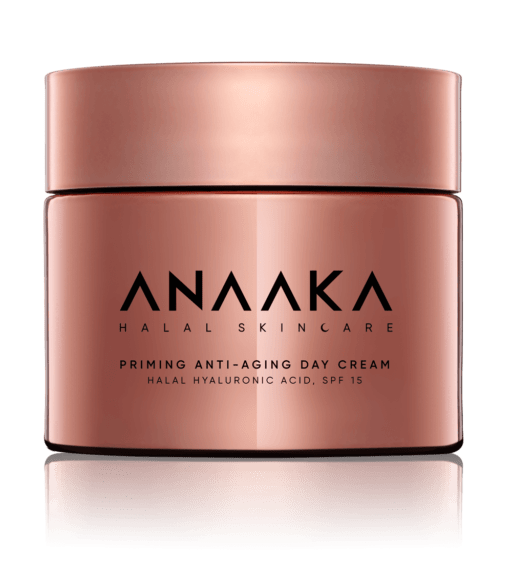 PRIMING ANTI-AGING DAY CREAM
50 ml (1.6 fl. oz)
Our Priming Anti-Aging Day Cream contains a combination of antioxidants and powerful peptides to target deep skin layers and increase smoothness and hydration. It regenerates the skin while mattifying and stabilizing collagen to fight signs of premature aging. The Priming Anti-Aging Day Cream also contains SPF 15, to protect your skin from sun damages throughout the day.
ACTIVE INGREDIENTS

Halal hyaluronic acid, pure rosewater, helichrysum water, natural SPF, peptides, anti-aging extract, collagen stimulator, firming accelerator
DEFEND YOUR SKIN FROM EARLY SIGNS OF PREMATURE AGING
Anaaka Priming Anti-Aging SPF15 day cream is ideal for giving your skin extra protection and nourishment to refine your skin tone and help fight the signs of premature aging. After cleansing and applying the Anaaka Firming Serum, use our Priming Anti-Aging day cream to lock in hydration and moisture before you start your day. The difference will be noticed immediately.
BENEFITS & EFFECTS
Protection against sun damage, oxidation, and environmental effects
Visible anti-aging effect around the eyes and on the face
Positive and visible longterm effect on the skin
Smoothening and mattifying effect
DISCOVER MORE PREMIUM ANAAKA PRODUCTS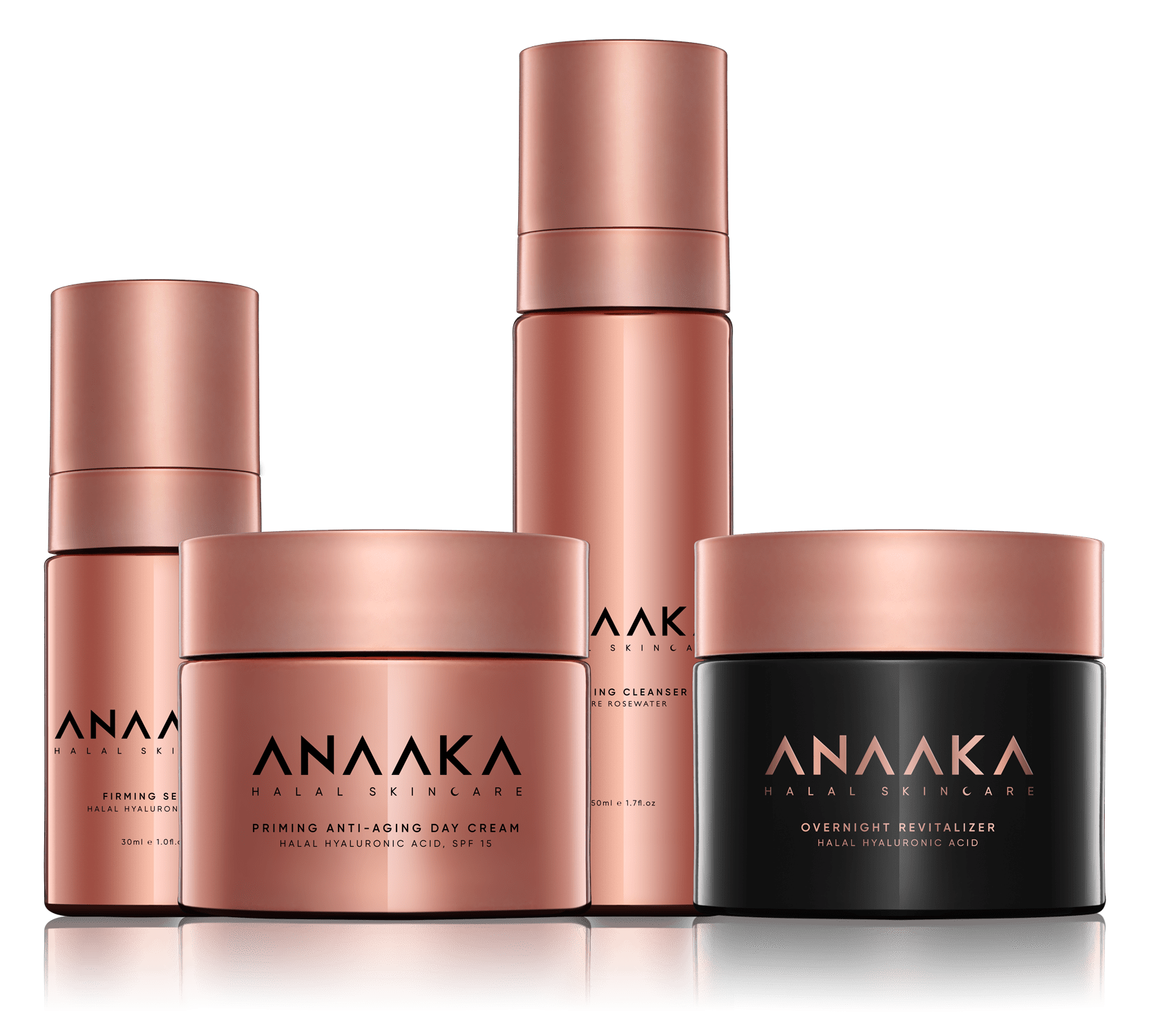 complete 24/7 routine bundle
cleaner, serum, day & night Cream
12999 EUR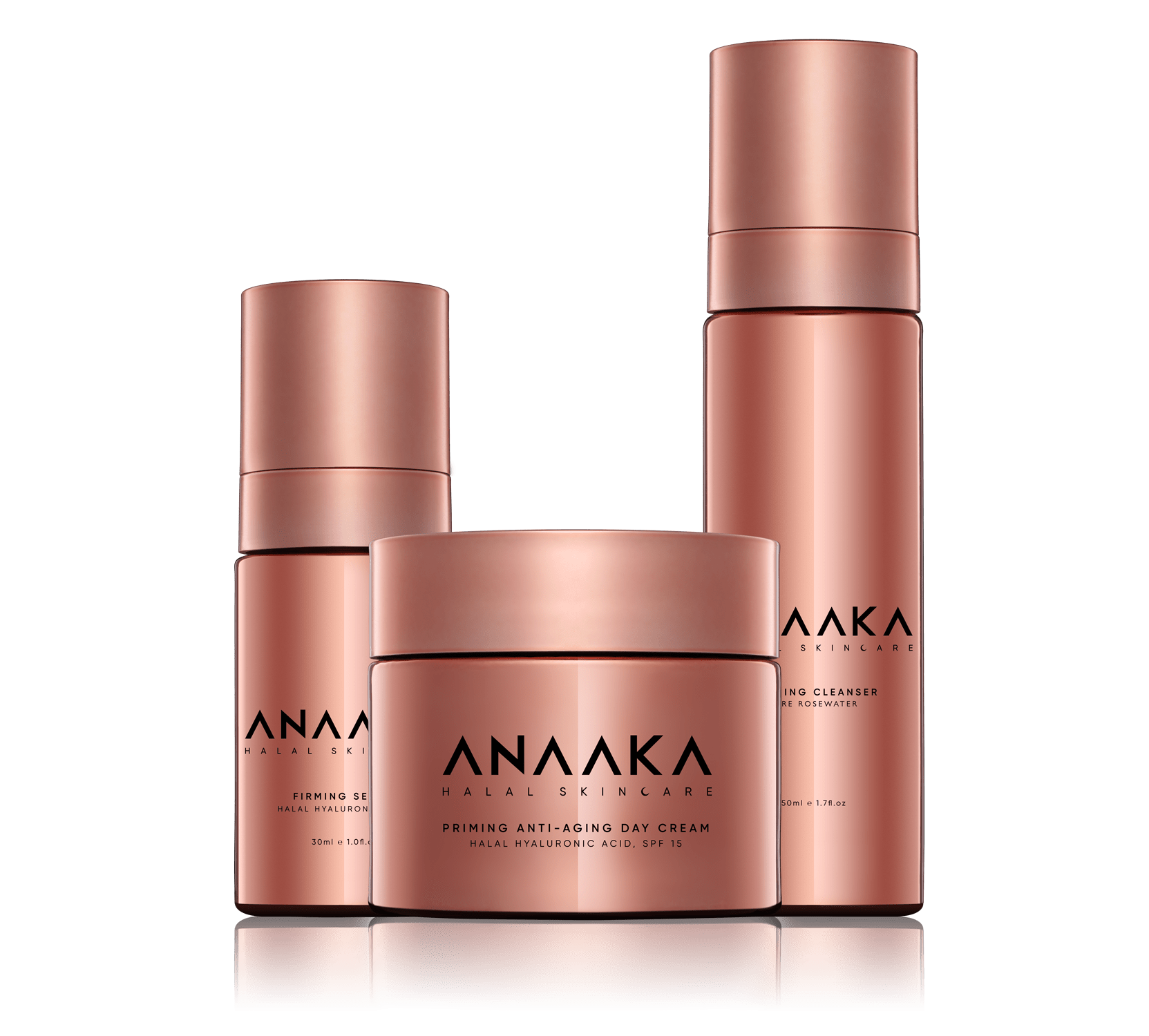 supreme day routine bundle
cleanser, serum, day cream
9999 EUR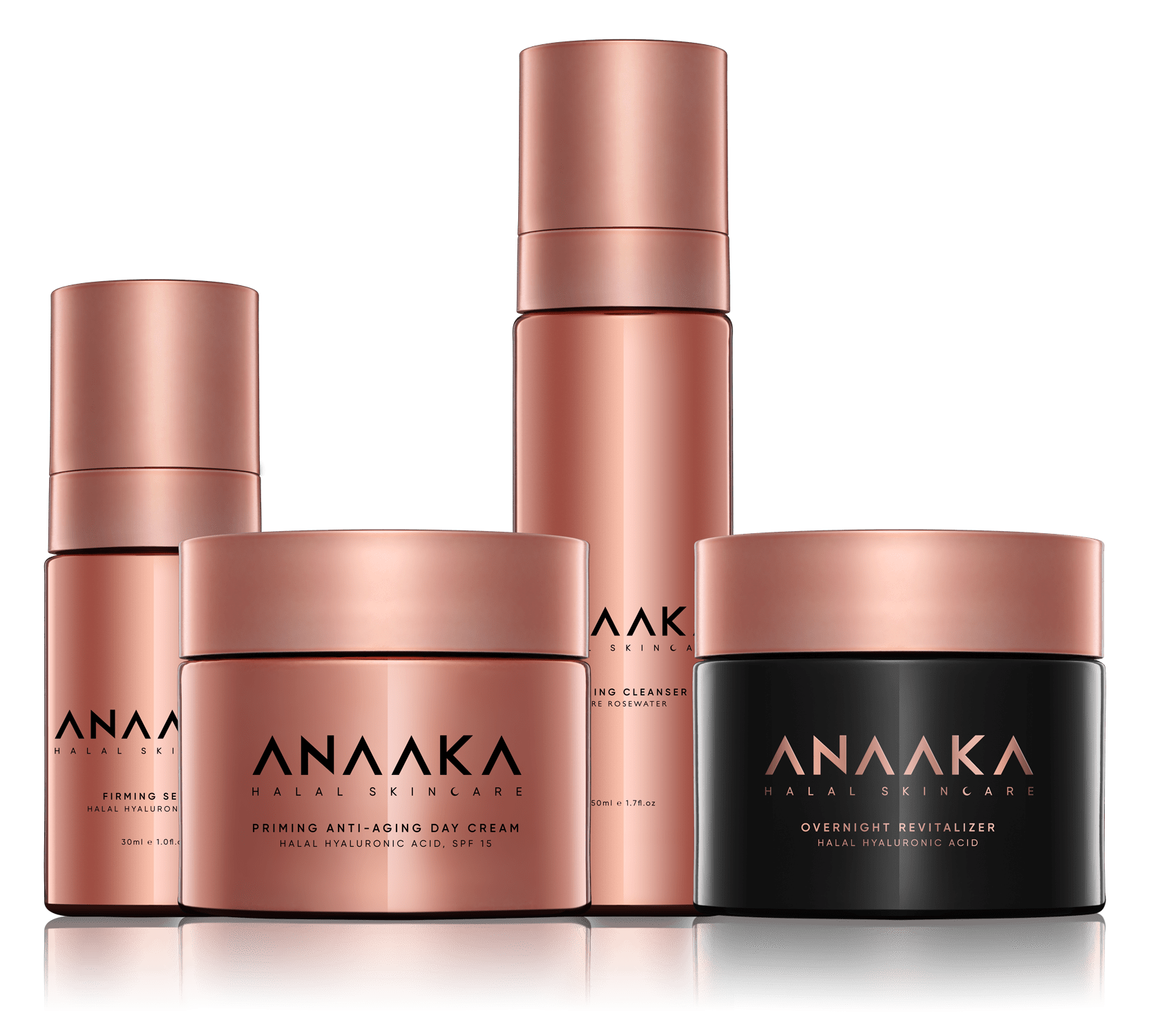 complete 24/7 routine bundle
cleaner, serum, day & night Cream
12999 EUR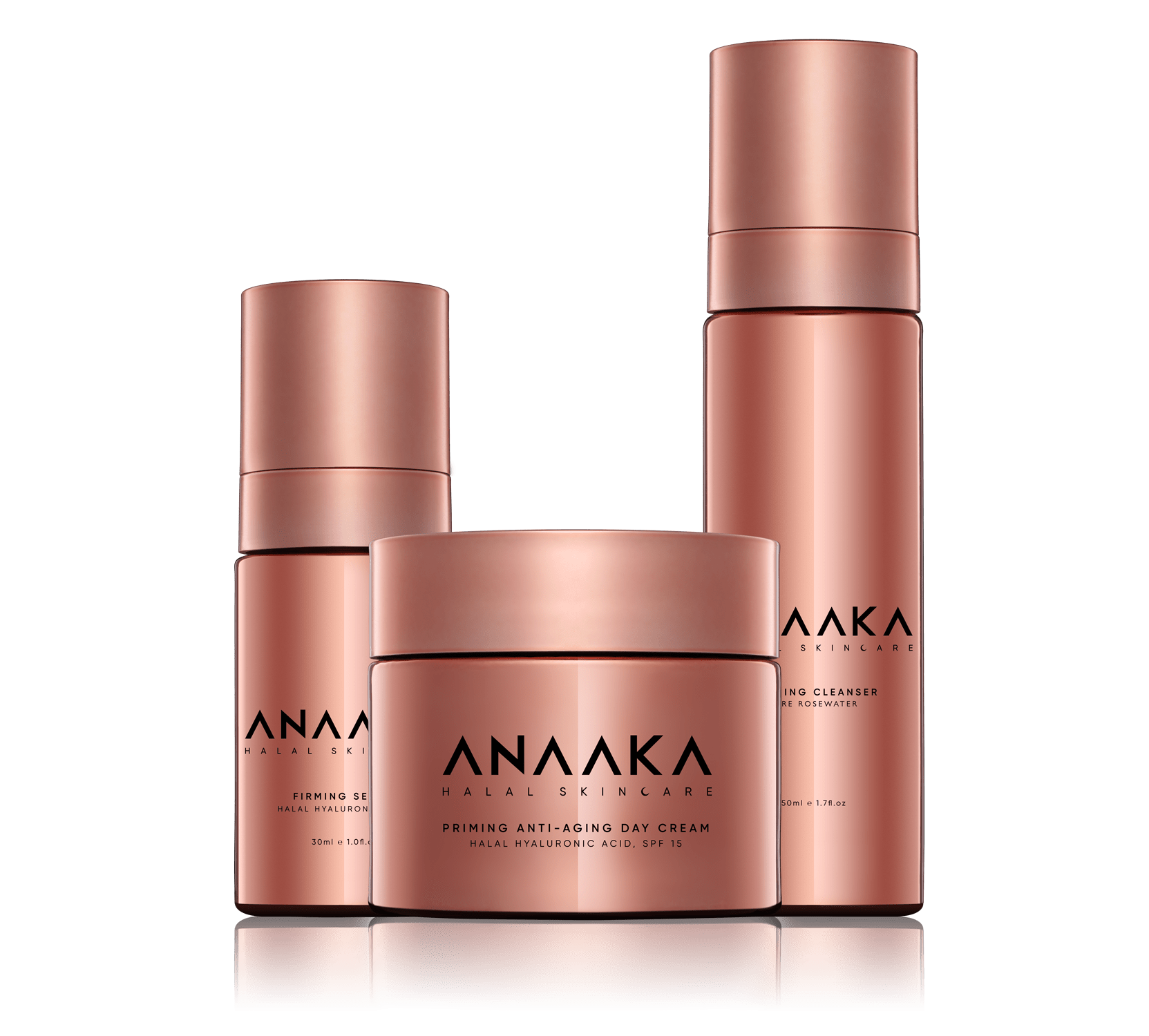 supreme day routine bundle
cleanser, serum, day cream
9999 EUR