ANAAKA IN THE SOCIAL MEDIA
Finest Halal Lifestyle.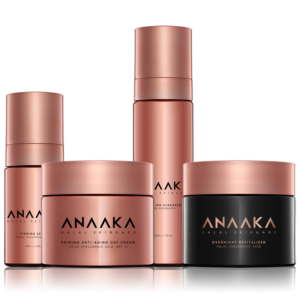 In order to be able to reach Muslim women worldwide, we will also present ourselves and our products in social media. We have big plans and will initially provide you with information about the Anaaka brand, our products and our philosophy via our Instagram profile.
In the near future you can also reach us via our Facebook page and contact our customer service quickly and easily that way. We would also like to provide product videos on YouTube and later tutorials and other exciting video content.
We would be happy if you follow our social media channels and actively participate in promoting Anaaka and Halal care. Show your love for the Halal lifestyle and our unique products with the hashtag #anaaka or write to us if you want to cooperate with Anaaka as an influencer.
We look forward to hearing your feedback
Your Anaaka Team
what to expect
ANAAKA ON SOCIAL MEDIA
EMPOWERING YOUNG MUSLIM WOMEN ALL AROUND THE WORLD
We founded Annaka Halal Cosmetics nearly three years ago, after intense investment into research and development, in order to bring to the Muslim world, and in particular the Muslim woman, the best Halal Skincare products this world has ever seen.
We use ingenuity, modern technological advances, and years of experience of experts to finally bring the modern Muslim woman the Halal skincare lifestyle that she deserves.