After nearly three years of intense investment in research and development, we founded Anaaka Premium Halal Skincare with just one straightforward goal – to create the best halal-certified skincare products this world has ever seen.
But before explaining about us, one should ask oneself- "Why halal-certified skincare?" 
And what is it, Halal skincare?  Is skincare absorbed into the bloodstream? Where do all our skincare products go when we apply them? 
Some cultures have enjoyed the benefits of Halal skincare products for centuries while the rest of us still weren't aware.
Perhaps you've encountered this statistic before: 60 percent of skincare products get absorbed into the bloodstream. Other sources say otherwise — there's no way to quantify precisely how much skincare gets "soaked" up by our blood.
If you ask us at Anaaka, we think the answer lies somewhere in the middle.
Ultimately, we can assume that at least the best skin care products are being absorbed into the skin because that's what they are designed to do.
So, how much skincare does the average person consume in a month? A year? Well, The Dose Makes the Poison.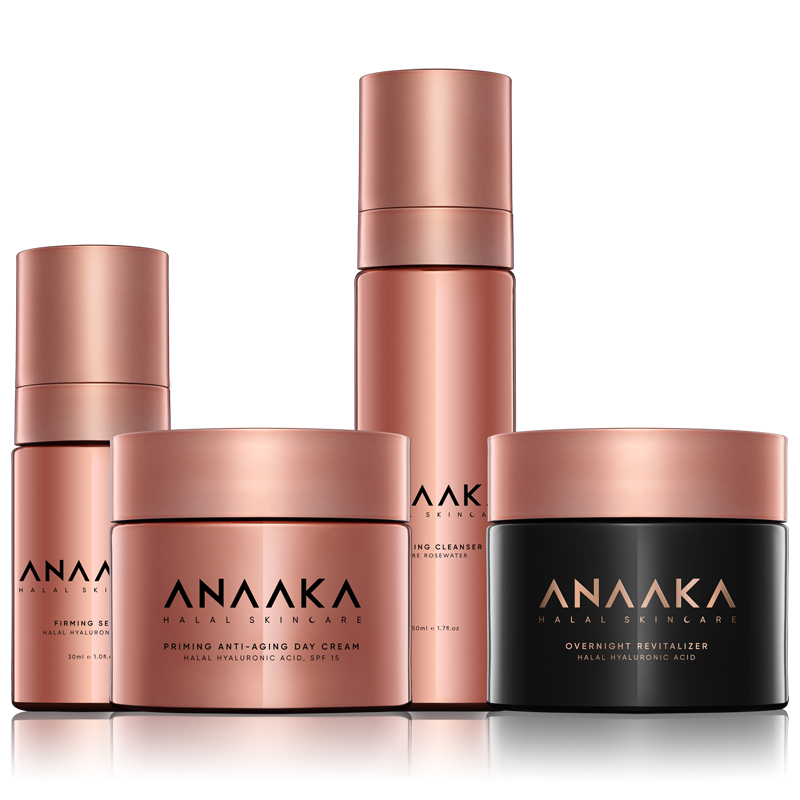 Halal certified skincare is a trademark for quality and excellence, it is a guarantee for skincare 100% Alcohol free , Organic , Pure and Cruelty free
For us at Anaaka, the Halal is clear, and the only way to ensure we adhere to the Halal lifestyle is to consume Halal-certified products.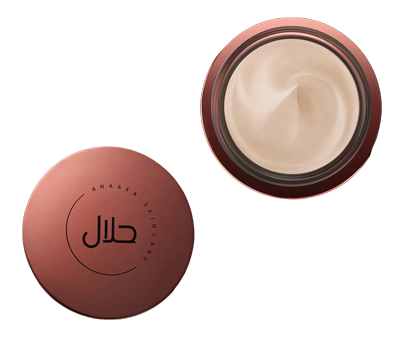 Anaaka is unique because you do not need to choose between quality and Halal when you use our products. Anaaka is not just another Halal skincare company in a field of similar competitors. Anaaka won the GBWA awards as the best halal skincare company for 2021
We use ingenuity, modern technological advances, and experts' years of experience to develop our unique premium Halal skincare lifestyle. We aim to create the highest quality beauty and healthcare products without compromising on unpure ingredients. Our innovative formulas result from years of uncompromising research, development, and testing. Every detail was precisely fine-tuned, from gathering the base ingredients to their pharmacological assembly and the countless user experience tests done before the final products were approved. We ensure that all our products bring the desired benefits and are suitable for all ages and skin types.  I have the power to choose.ANAAKA.